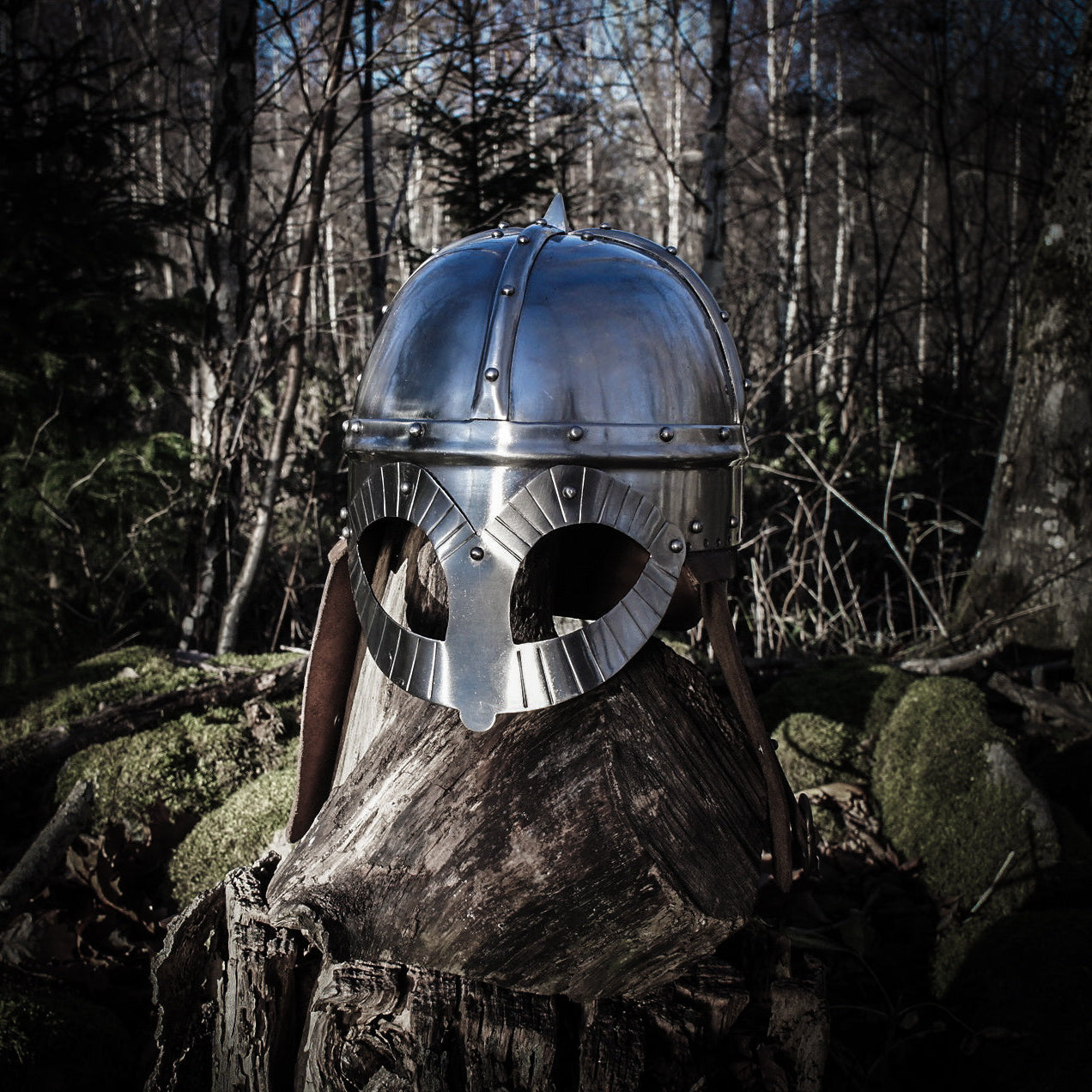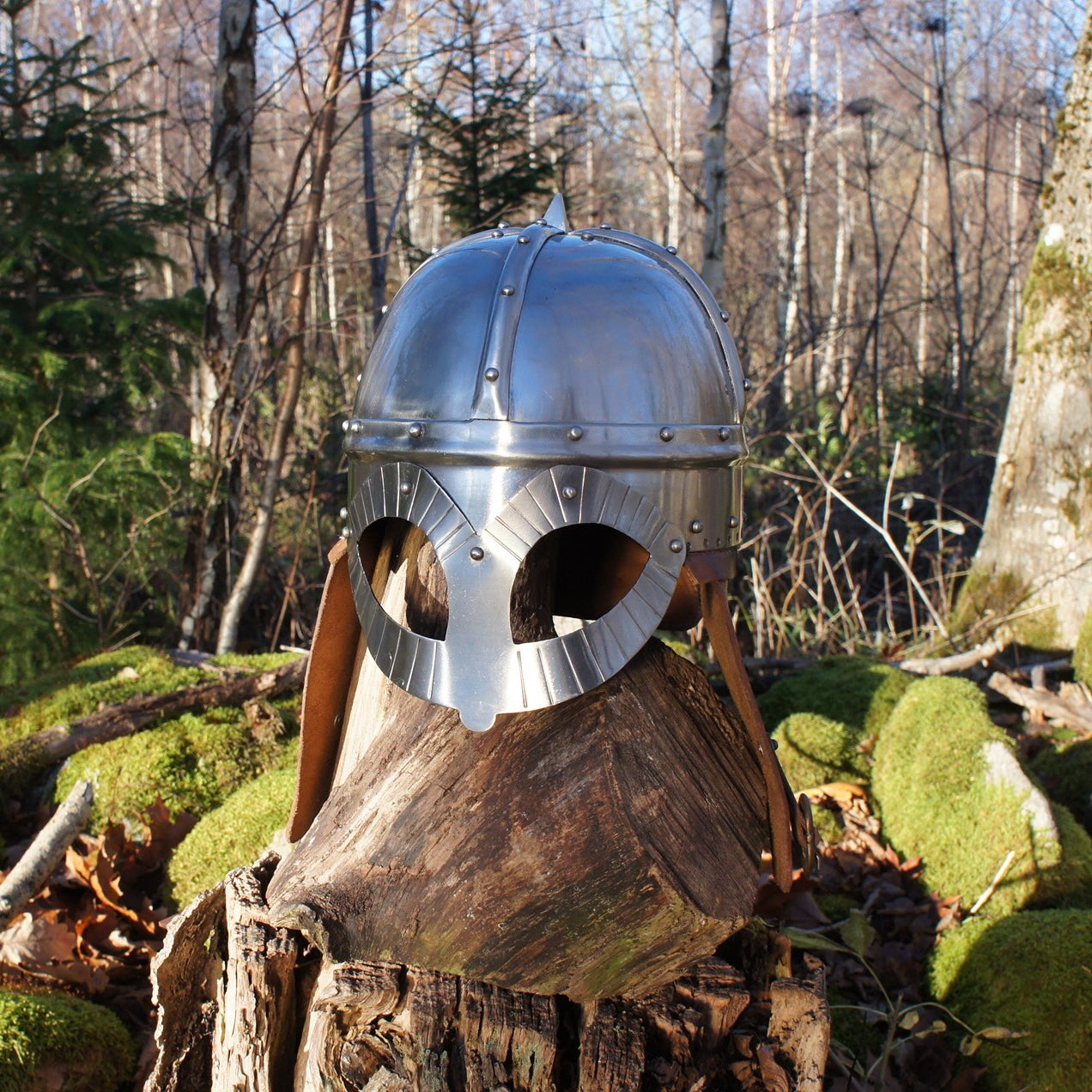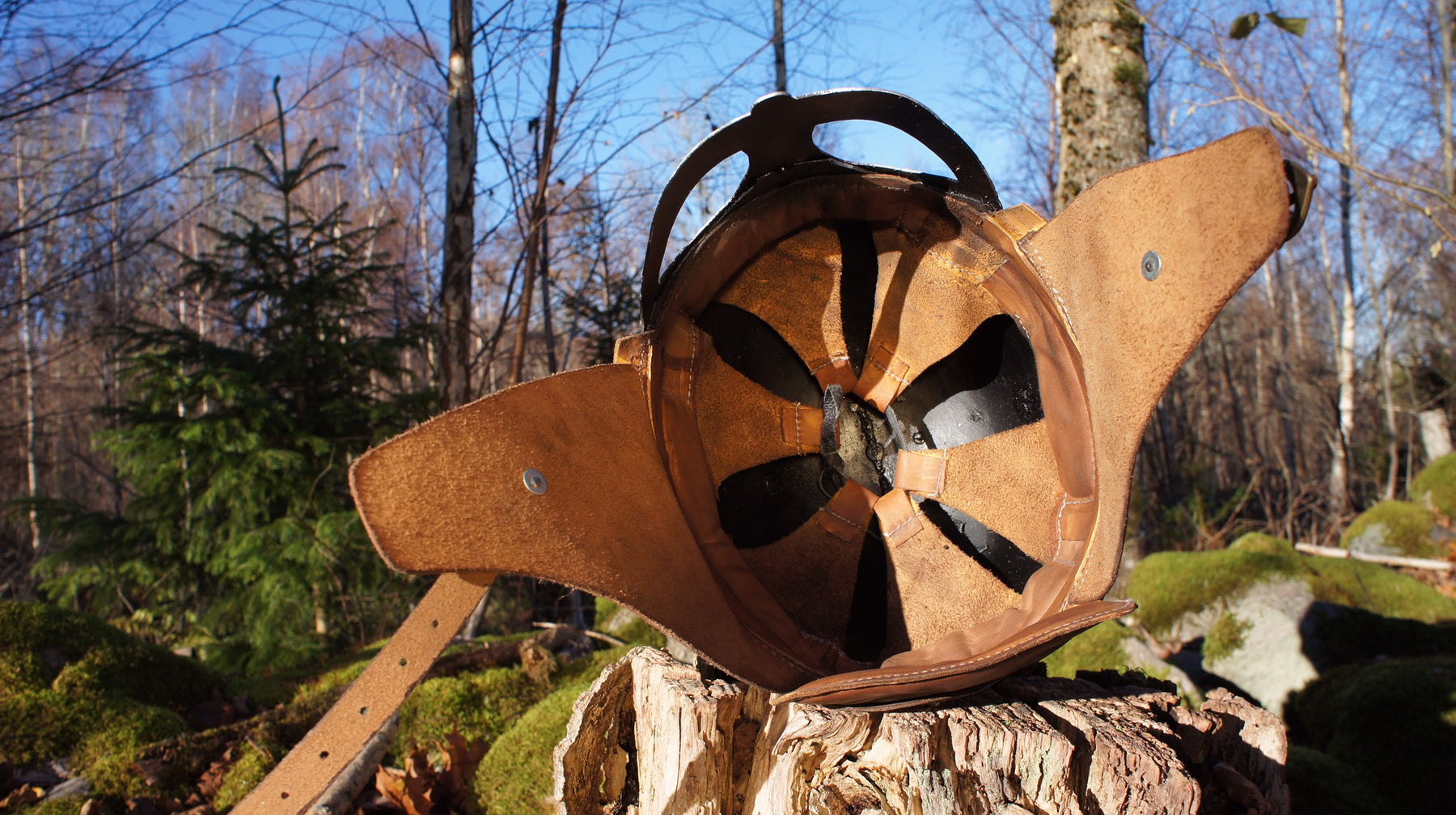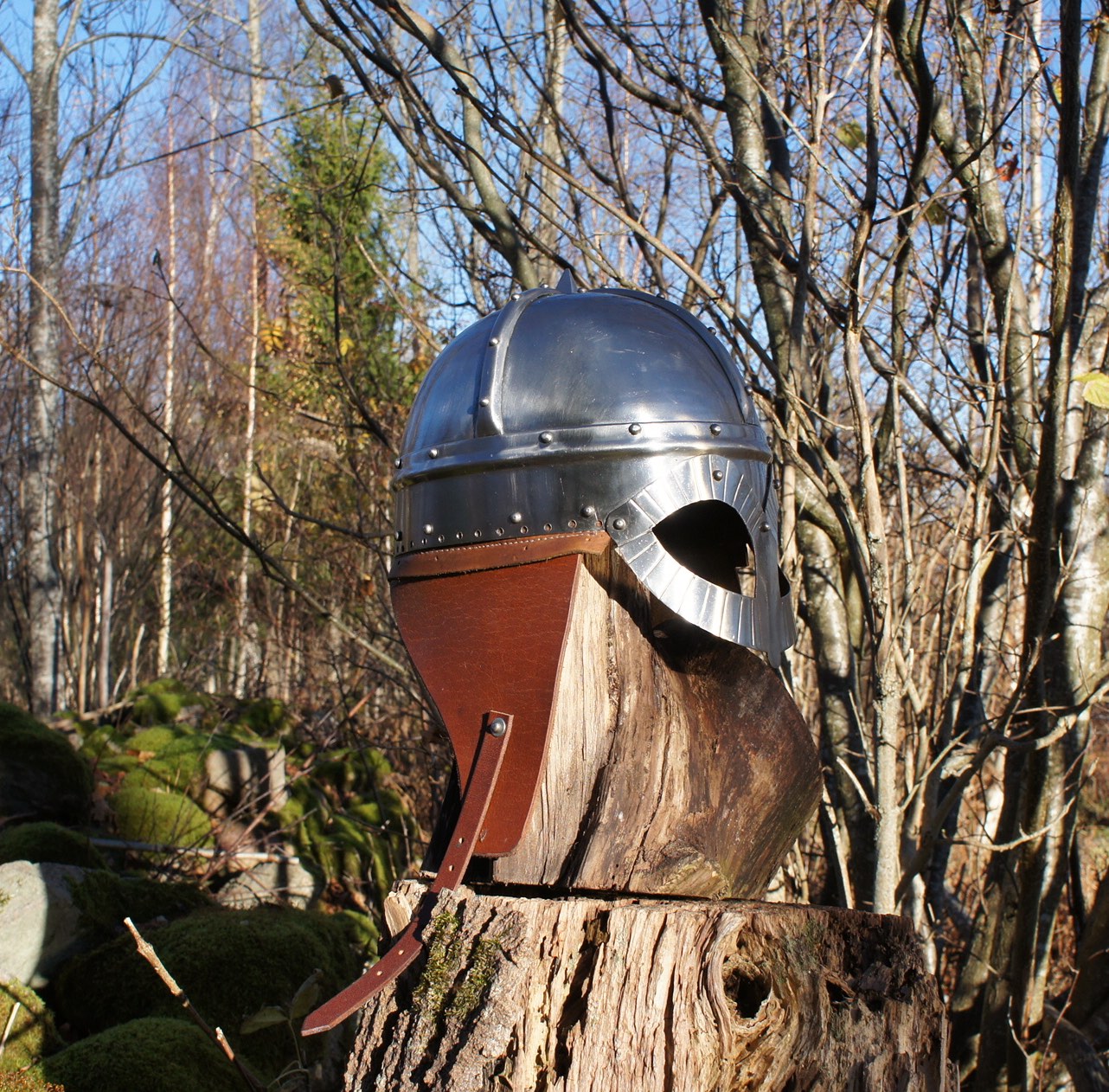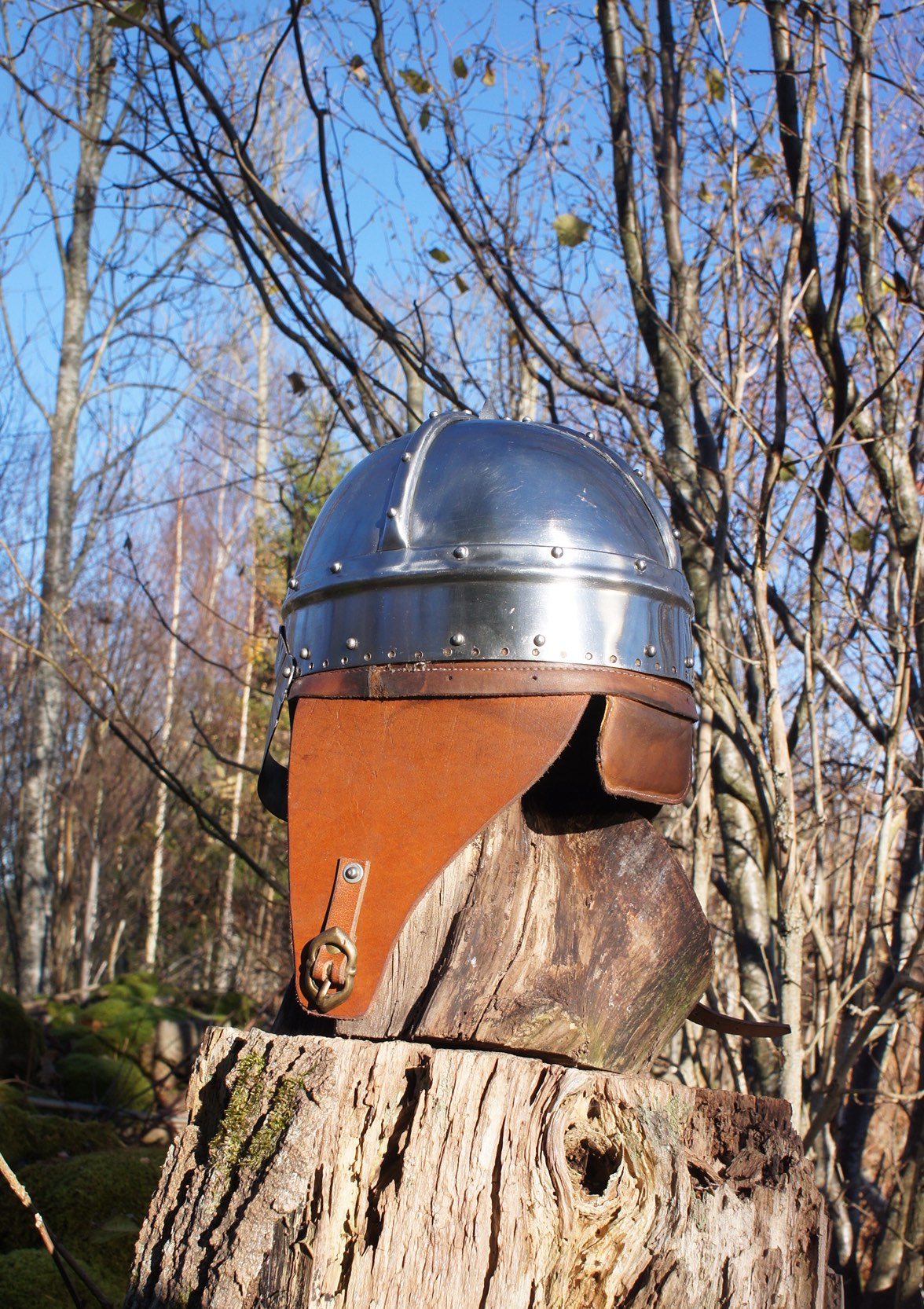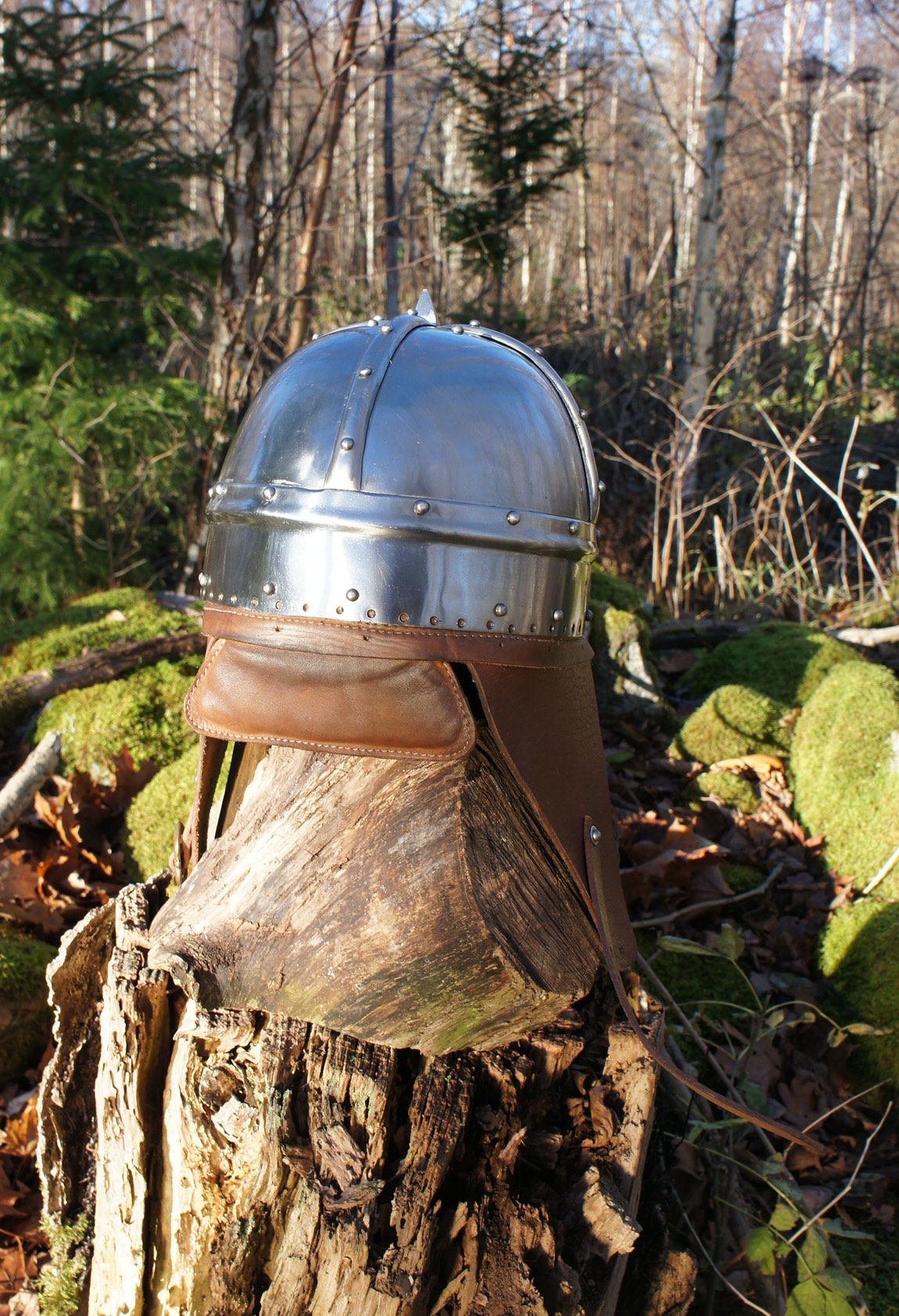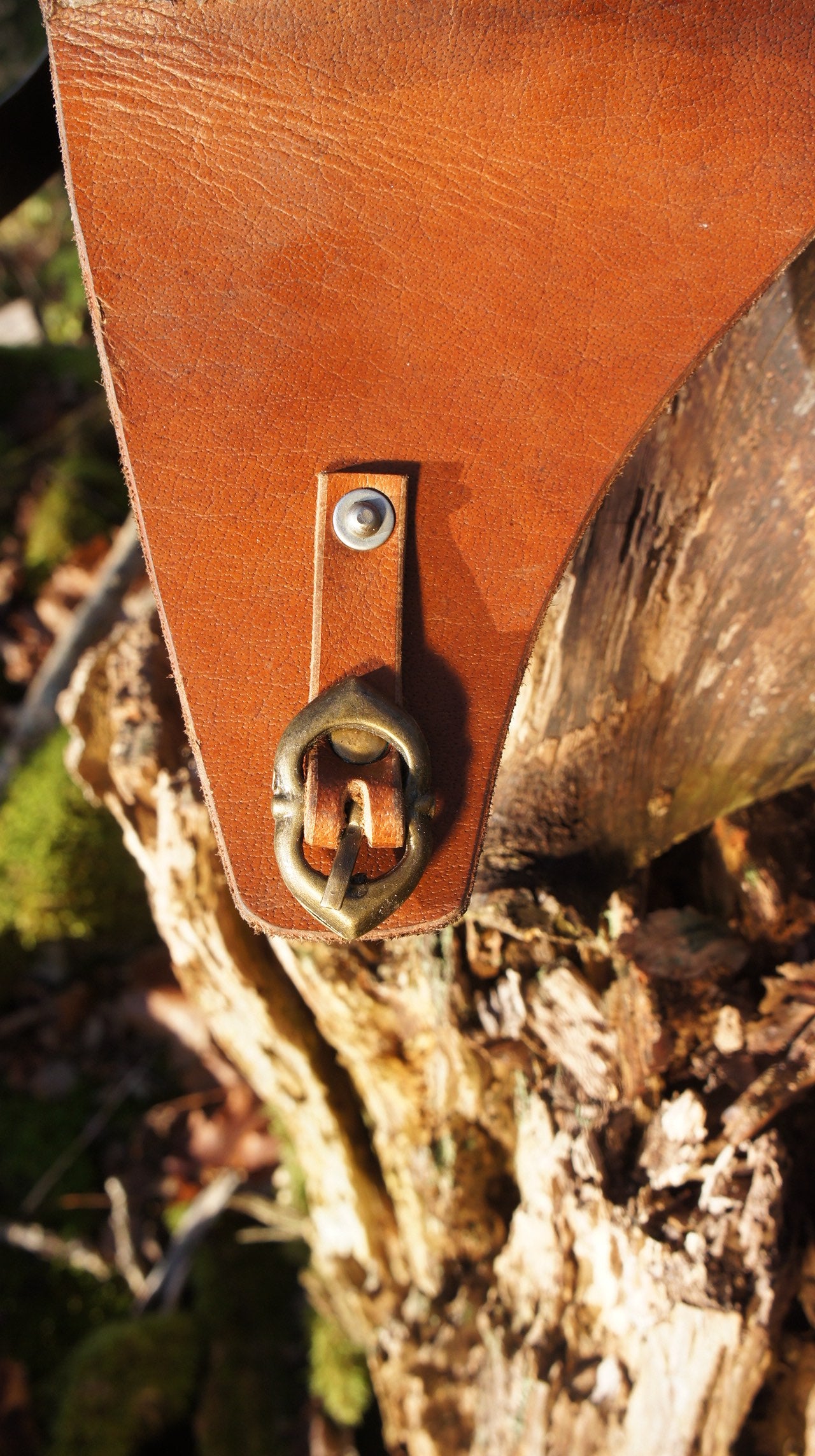 Gjermundbu Viking helmet
A nice handmade reproduction of the Gjermundbu helmet. This model is made like the original and works for both combat and as a very nice decoration on the bookshelf. The helmet has several nice details such as the bronze chin buckle, also a found replica, and the nice high quality padded leather lining.
We have started from drawings of the find and tried to get as close as possible. However, we have adjusted the size and given it a leather lining with suspension and chin strap. The helmet is designed to withstand use in various types of historical fencing and has 1.2 millimeter thick steel, which, just like the original, is reinforced with cross-curved bands.
For safety reasons, the helmet is both welded on the inside and riveted on the outside. The helmet's cup is only made of two cleft-shaped parts, instead of four, which also gives the helmet increased strength.
The original Gjermundbu helmet is the only surviving Viking helmet from the Nordic region. It was found during the excavations of a rich warrior grave, not so far from Oslo, the capital of Norway. In addition to the helmet, there was also everything else a Viking warrior could possibly need, such as swords, axes, spears and shields.
The helmet is also equipped with the Nordlys™ "blacksmith's mark" which guarantees the quality and that it comes from our forge.
Specifications:
Steel thickness 1.2 mm
Size: M/L 59-62 
Dimensions and materials
Specifikationer:
Stålet tjocklek 1.2 mm
Storlek: M/L 59-62

Shipping & returns
Free shipping within Sweden on all orders over SEK 699

Shipping costs:
Within Sweden SEK 69, Free shipping over SEK 699
Within the EU SEK 99, Free shipping over SEK 999
To Norway SEK 149, Free shipping over SEK 999

Right of return: Free return shipping and open purchase for two weeks.
Payment options
Debit card -Visa -Mastercard
Invoice and partial payment -Clear
Transfer -PayPal -Apple Pay -Google Pay
Sustainability & manufacturing
We at Nordlys always strive to do our best to have a chic production and to leave the smallest possible imprint on our planet. You can read more about our focus on the environment and people and about our thoughts on sustainability by navigating to the page Sustainability-Environment & People.
our history
Nordlys Viking is a family-owned lifestyle brand.
We create Scandinavian design inspired by the Vikings' world-famous design language. Nordlys is aimed at those of you who are quality and environmentally conscious and who like a Nordic expression. We turn to you, the urban Viking.