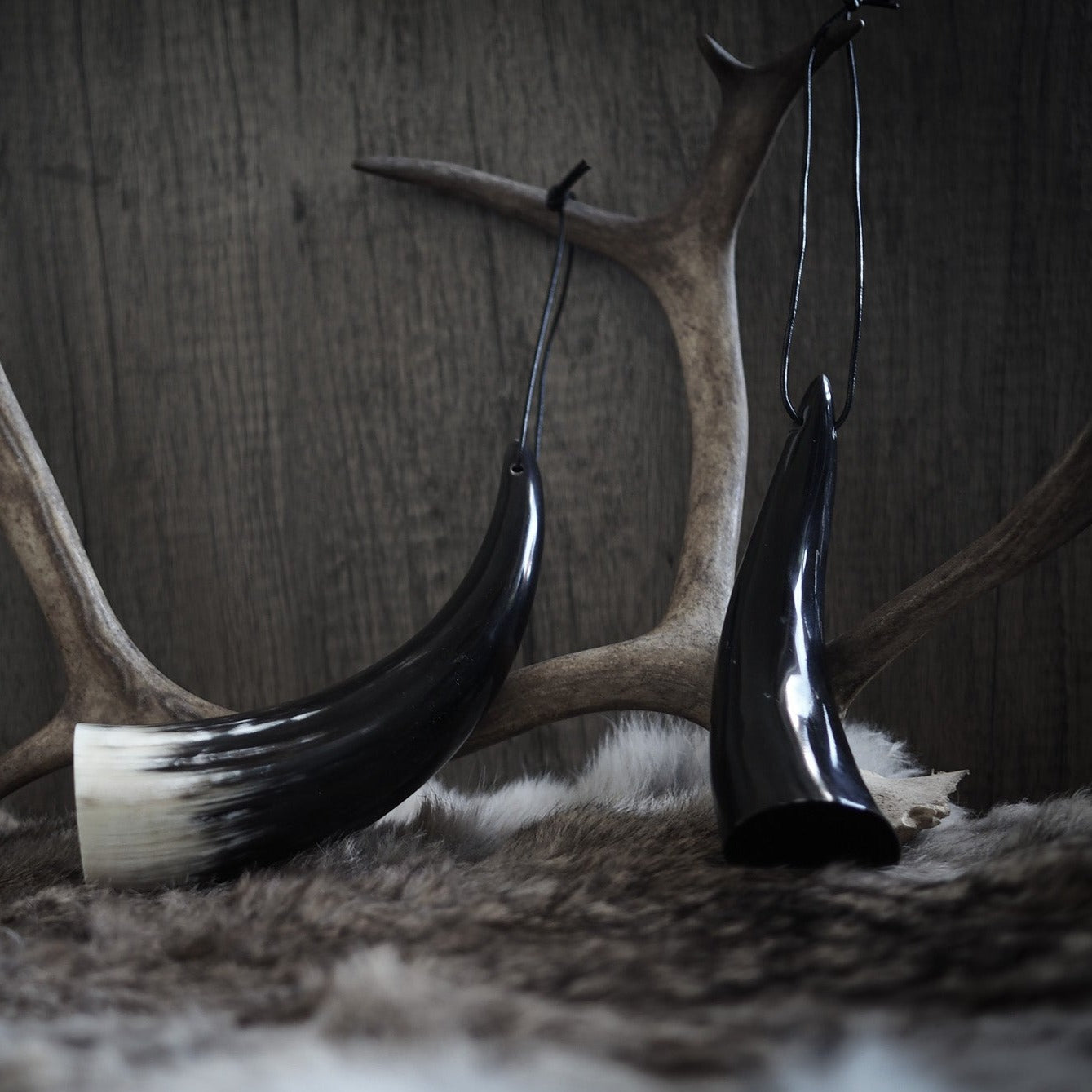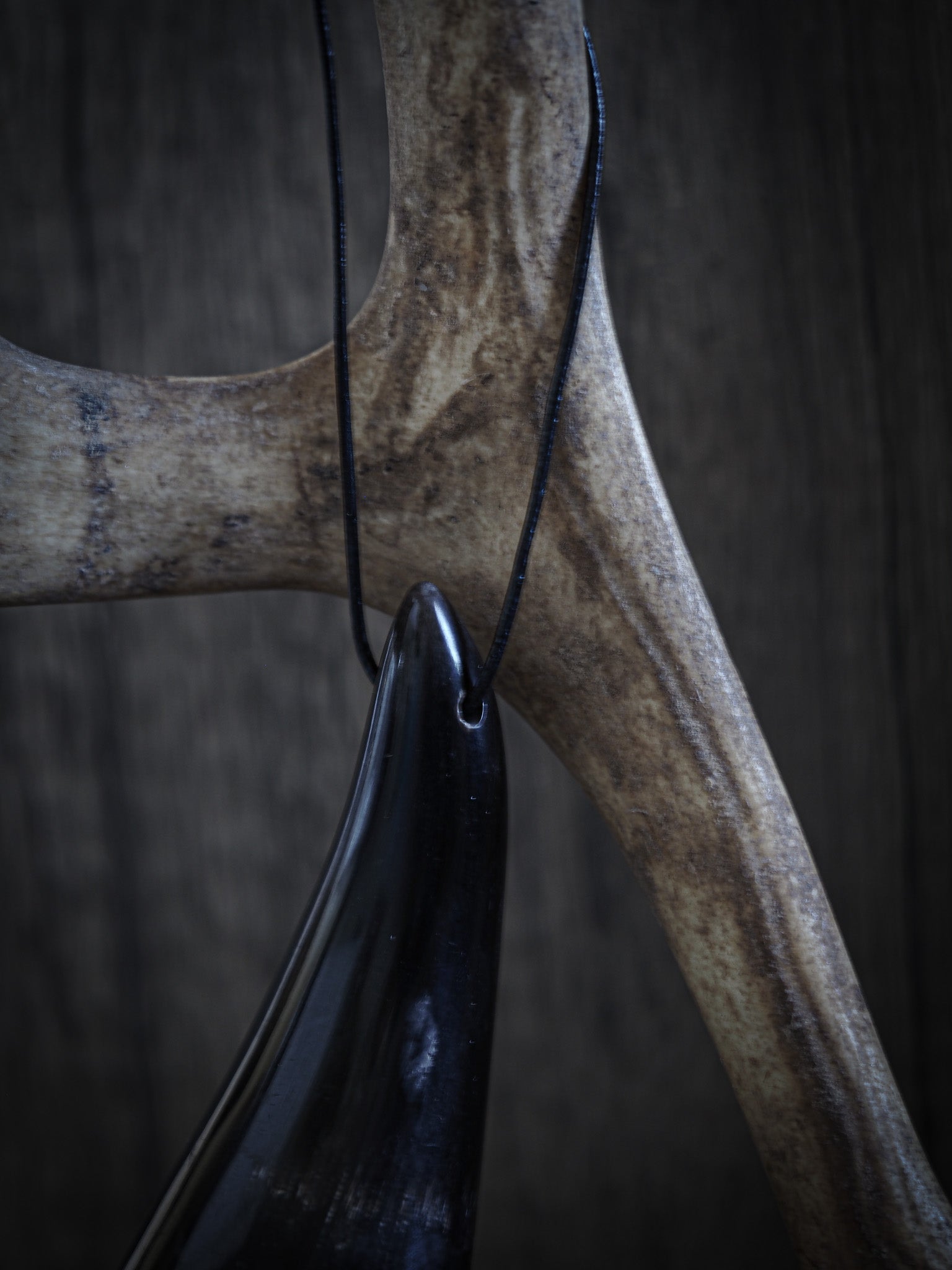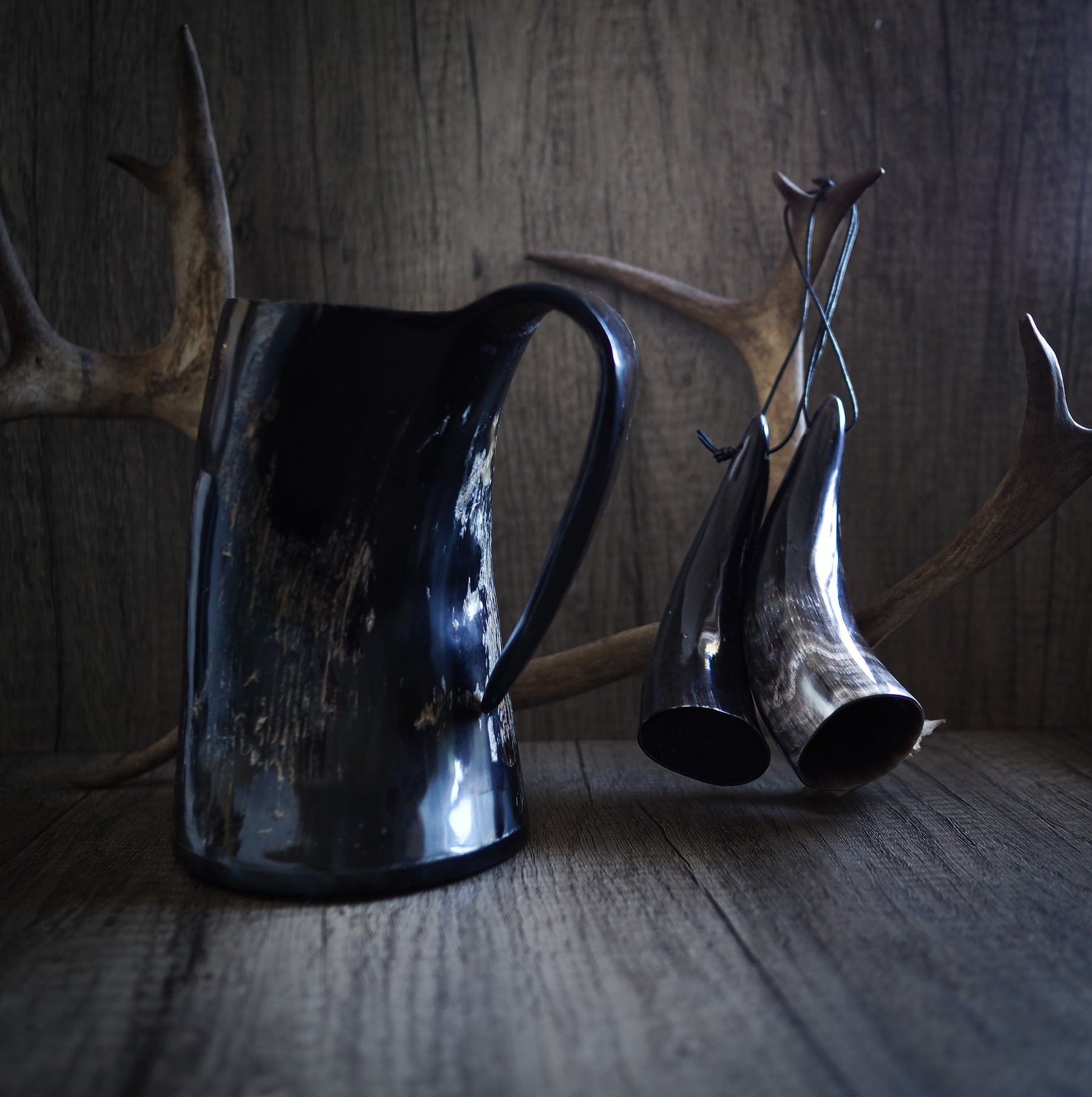 Snapshorn with leather strap
Naturligt kohorn ca 60-80ml
The perfect shot glass. Has a practical leather strap for attaching to e.g. belt, so you always have it on hand. Handmade in natural cohort. Remember that horns are a natural material and that all horns are unique in terms of shape and color. You can also specify a desired color, we then try to match what we have in stock. All our drinking horns are lacquered on the inside with approved lacquer. 
Dimensions and materials
Mått: Mellan 7-12cm, ca 60-80ml men kan variera lite i storleken.
Kohorn är ett fantastiskt material som fram till för ca 100 år sedan 
användes flitigt till många saker. 
När plasten kom ersatte den horn i många bruksföremål, som man 
traditionellt tillverkat för hand. 
Förr gjorde man bl.a. skedar, 
kammar, glasögonbågar och skohorn i just horn.
Våra hornprodukter tillverkas för hand med stor hantverksskicklighet i en liten by i nordöstra Indien. Hornen rengörs, sorteras, kokas och slipas innan dom formas till vackert hantverk. 
Horn är mycket starkt och helt 
komposterbart, ett hållbart material, både för dig och miljön. Alla horn som används i Nordlys produktion är en restprodukt från köttindustri och kommer från tamboskap.

Shipping & returns
Free shipping within Sweden on all orders over SEK 699

Shipping costs:
Within Sweden SEK 69, Free shipping over SEK 699
Within the EU SEK 99, Free shipping over SEK 999
To Norway SEK 149, Free shipping over SEK 999

Right of return: Free return shipping and open purchase for two weeks.
Payment options
Debit card -Visa -Mastercard
Invoice and partial payment -Clear
Transfer -PayPal -Apple Pay -Google Pay
Sustainability & manufacturing
We at Nordlys always strive to do our best to have a chic production and to leave the smallest possible imprint on our planet. You can read more about our focus on the environment and people and about our thoughts on sustainability by navigating to the page Sustainability-Environment & People.
our history
Nordlys Viking is a family-owned lifestyle brand.
We create Scandinavian design inspired by the Vikings' world-famous design language. Nordlys is aimed at those of you who are quality and environmentally conscious and who like a Nordic expression. We turn to you, the urban Viking.