Vi tillverkar med människa och miljö i fokus.
We manufacture with people and the environment in focus.
Traditional crafts are often produced in the traditional way in many parts of the world. That is why we constantly work to choose partners with the best conditions and to then improve what we can continuously. Long-term collaborations lead to long-term gains.
Our material choices are always based on one
circular thinking. And with living materials such as wood, leather or textile fibers, the ethical aspect is our main consideration. The leather and other animal products should be a by-product from the meat industry, the wood should come from legal deforestation and preferably be cultivated, the same ethical stance is made every
once a material is selected.
Just nu pågår flera spännande projekt i företaget där vi tittar på hur vi kan förbättra oss vad gäller val av material, för att minska vår miljöpåverkan.
Right now, several exciting projects are underway in the company where we are looking at how we can improve in terms of the choice of materials to reduce our environmental impact. To use recycled materials in production
is something we think is very exciting. And where we see great potential for future development, we hope to soon be able to do most of our forging in recycled iron, start casting in recycled brass and expand our use of
recycled wood.
In addition to this, we already reuse packaging materials, almost exclusively manufacture our packaging and other paper products in recycled paper and work actively to remove all plastic packaging materials from our transports. If you receive a package with bubble wrap or similar as a filling material, it is because we would rather reuse than throw away the material.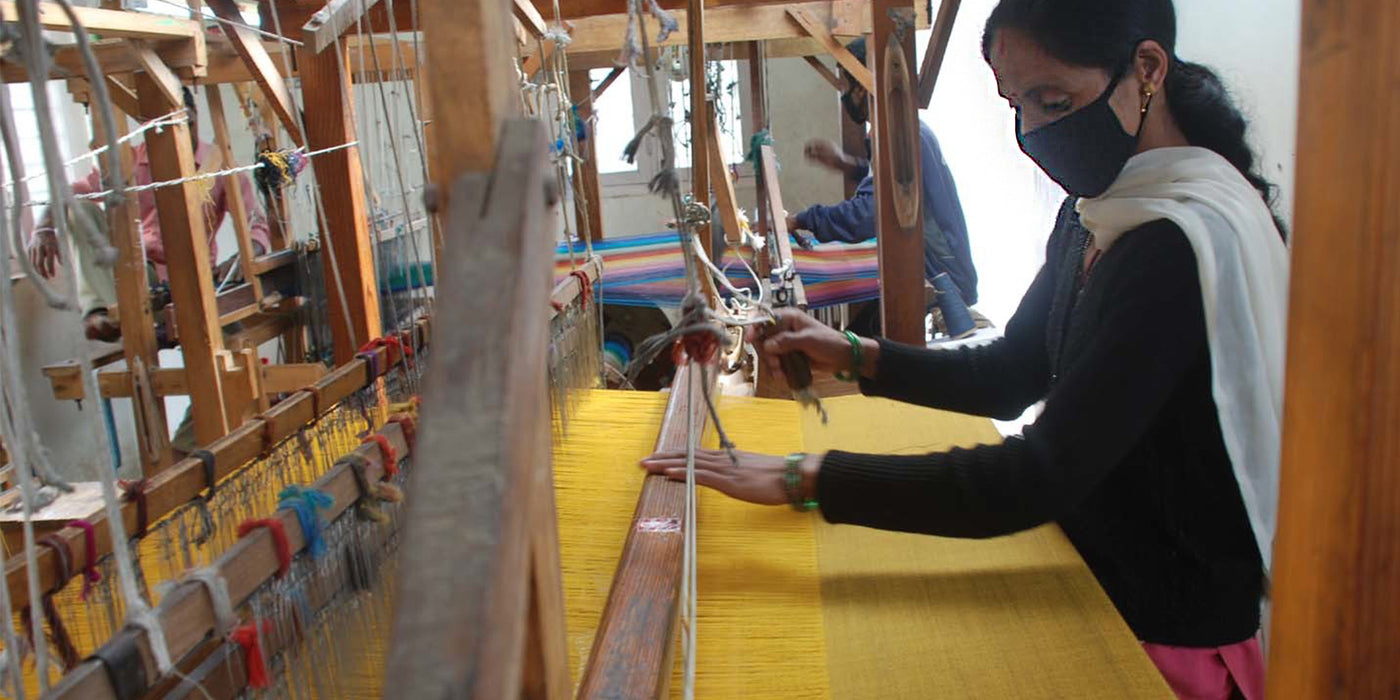 Nordlys har alltid arbetat med naturmaterial..
Nordlys has always worked with natural materials and also interested us in materials that are "left over" and not used.
That is why we love cow horns as a material, with their minimal environmental impact and versatile uses. But we also already have several products where recycled materials are used. Some examples of this are our handmade books with paper that contains recycled cotton fiber and our small colorful pearl bags sewn from recycled fabric.
Follow us on social media to take part in the latest news about our work with the environment and people.