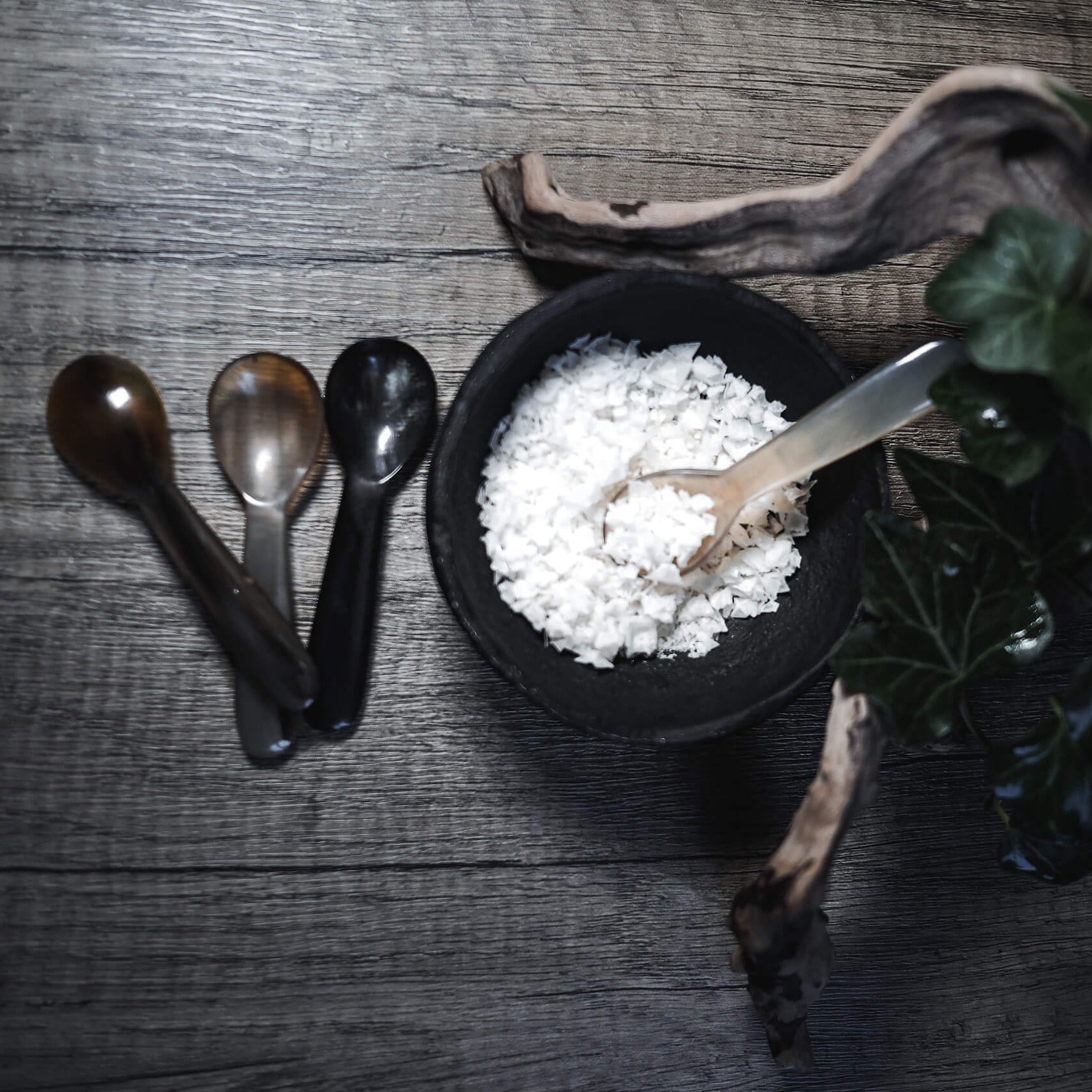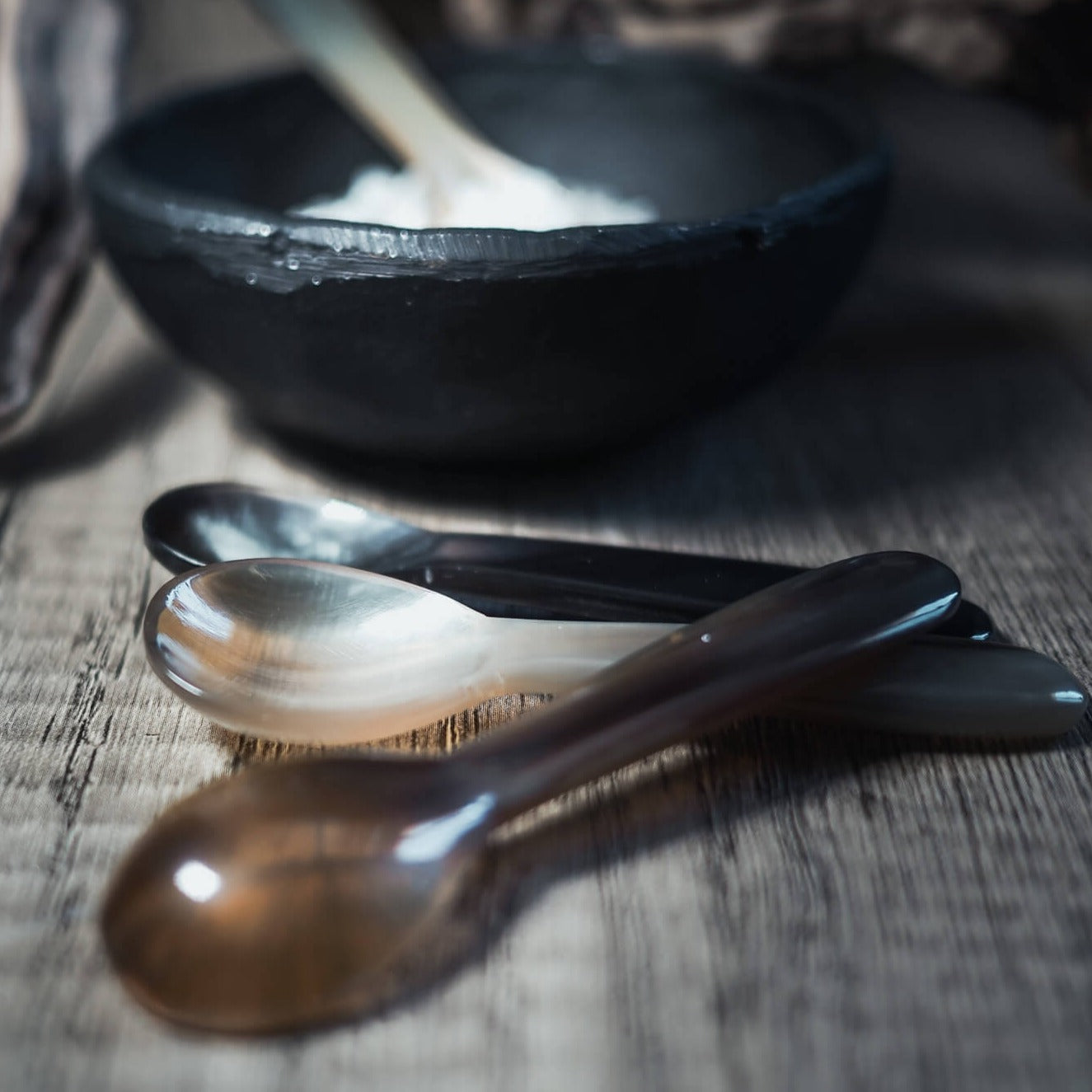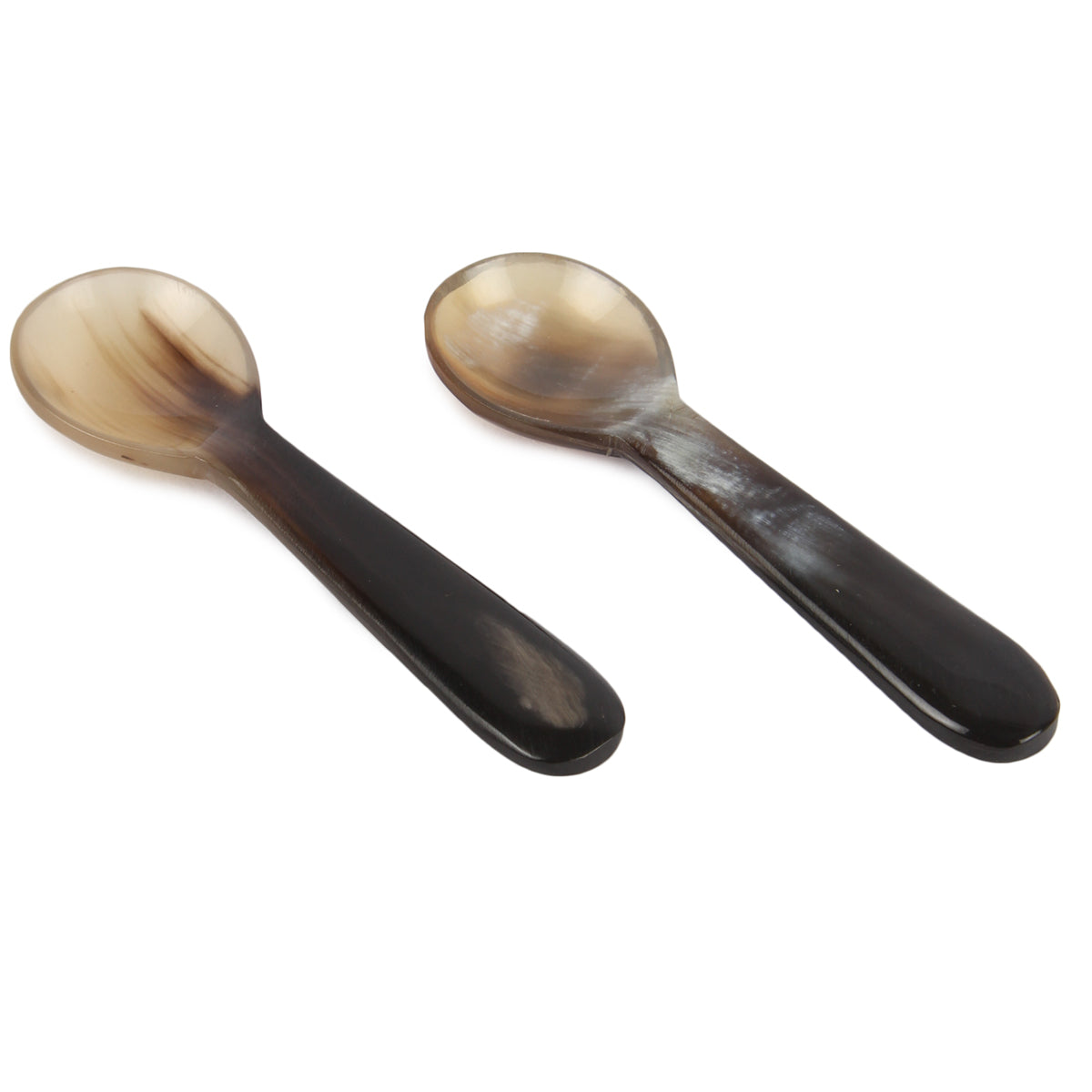 Saltsked i horn
Minisked i naturligt kohorn
Our smallest horn spoon. A very small spoon that goes well with salt, mustard or other spices. It is also perfect for feeding the little ones, as it is completely free of chemicals and does not damage the teeth. Horn is a material that is not only beautiful, but also naturally durable and 100% compostable.
Dimensions and materials
Mått: 8cm
Material: Oxhorn
Kohorn är ett fantastiskt material som fram till för ca 100 år sedan 
användes flitigt till många saker. 
Förr gjorde man bl.a. skedar, 
kammar, glasögonbågar och skohorn i just horn.
Våra hornprodukter tillverkas för hand med stor hantverksskicklighet i en liten by i nordöstra Indien. Hornen rengörs, sorteras, kokas och slipas innan dom formas till vackert hantverk. 
Horn är mycket starkt och helt 
komposterbart, ett hållbart material, både för dig och miljön. Alla horn som används i Nordlys produktion är en restprodukt från köttindustri och kommer från tamboskap.
Alla horn har en unik färg. Därför blir också varje föremål vi tillverkar unikt och skillnader i färger är att förvänta.

Shipping & returns
Free shipping within Sweden on all orders over SEK 699

Shipping costs:
Within Sweden SEK 69, Free shipping over SEK 699
Within the EU SEK 99, Free shipping over SEK 999
To Norway SEK 149, Free shipping over SEK 999

Right of return: Free return shipping and open purchase for two weeks.
Payment options
Debit card -Visa -Mastercard
Invoice and partial payment -Clear
Transfer -PayPal -Apple Pay -Google Pay
Sustainability & manufacturing
We at Nordlys always strive to do our best to have a chic production and to leave the smallest possible imprint on our planet. You can read more about our focus on the environment and people and about our thoughts on sustainability by navigating to the page Sustainability-Environment & People.
our history
Nordlys Viking is a family-owned lifestyle brand.
We create Scandinavian design inspired by the Vikings' world-famous design language. Nordlys is aimed at those of you who are quality and environmentally conscious and who like a Nordic expression. We turn to you, the urban Viking.