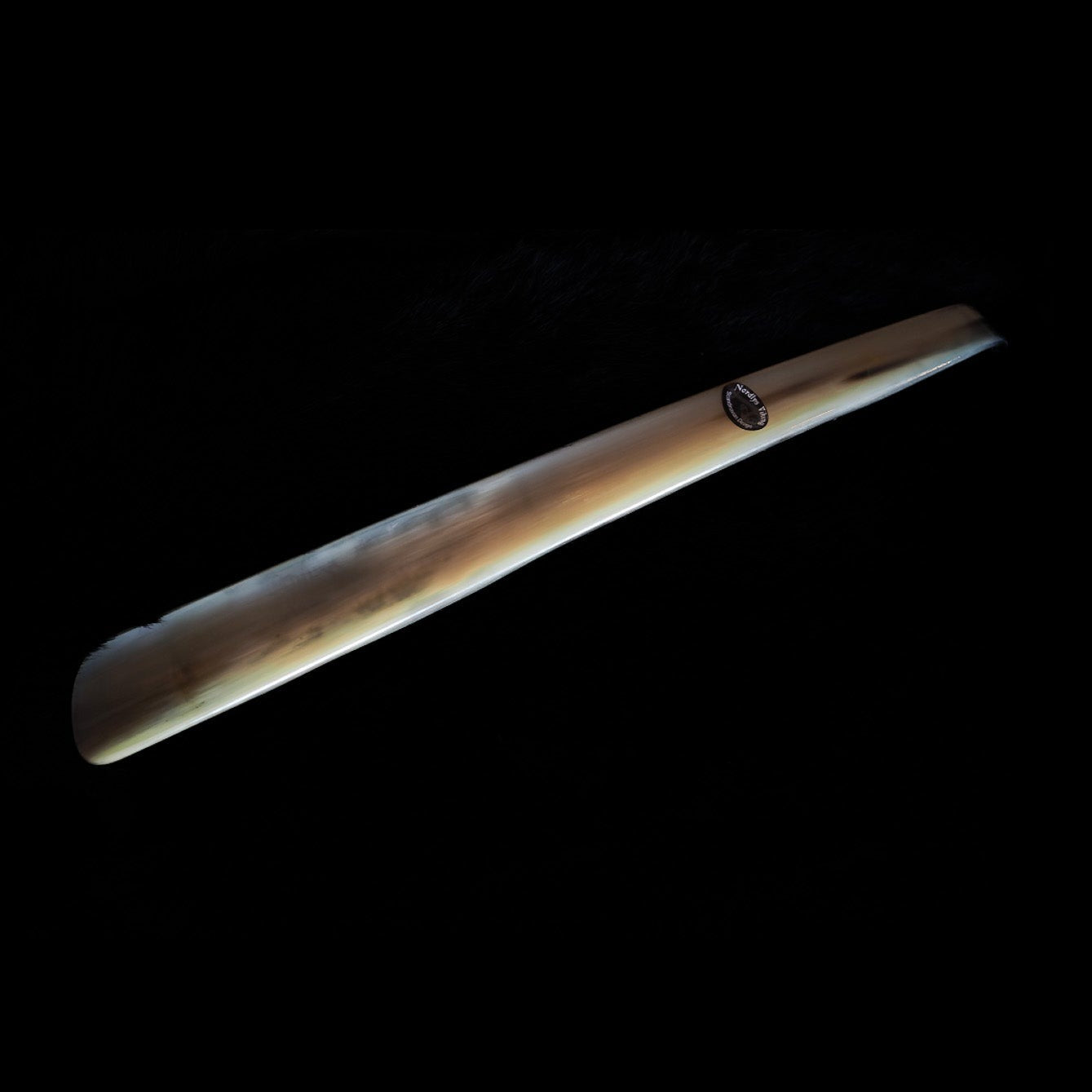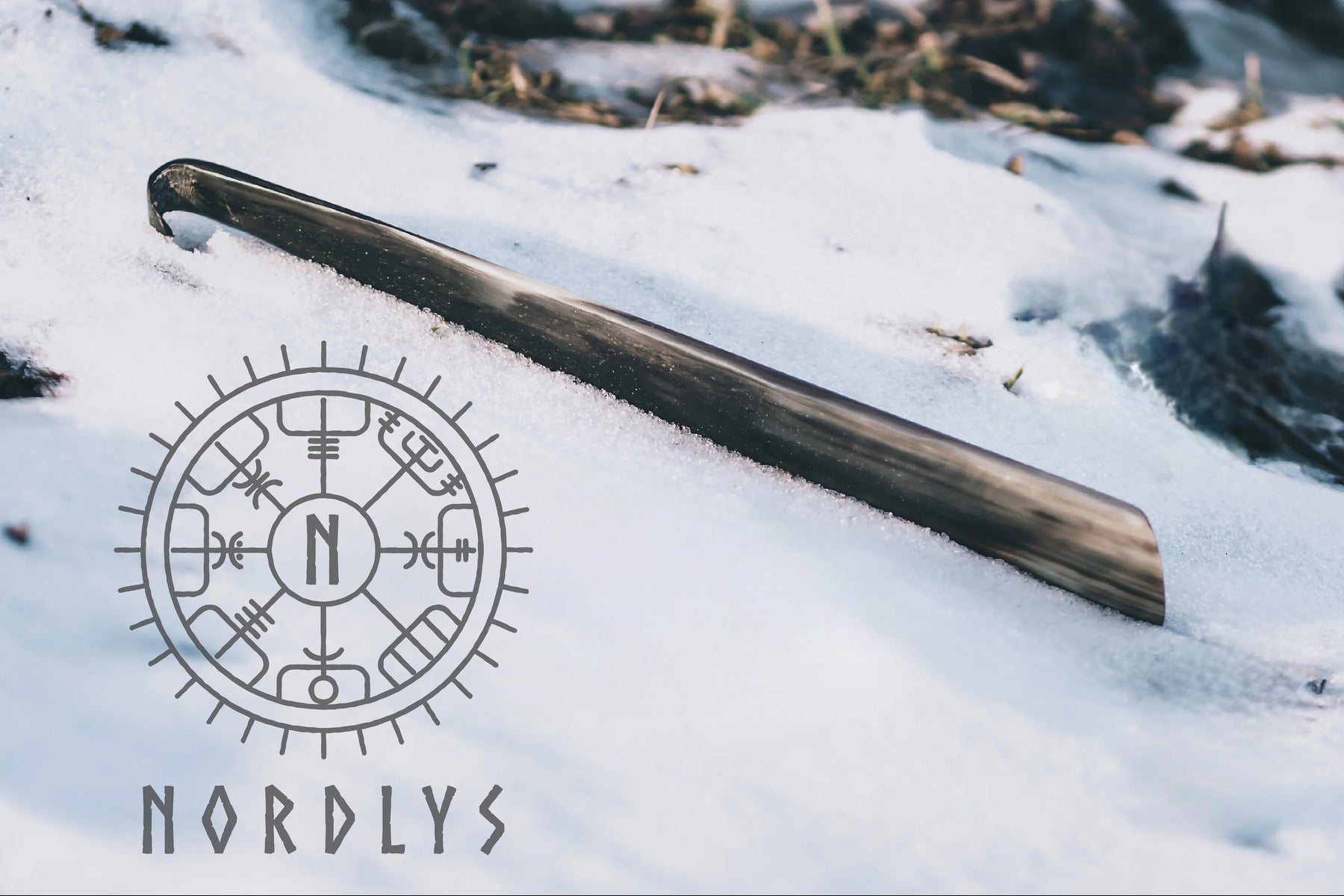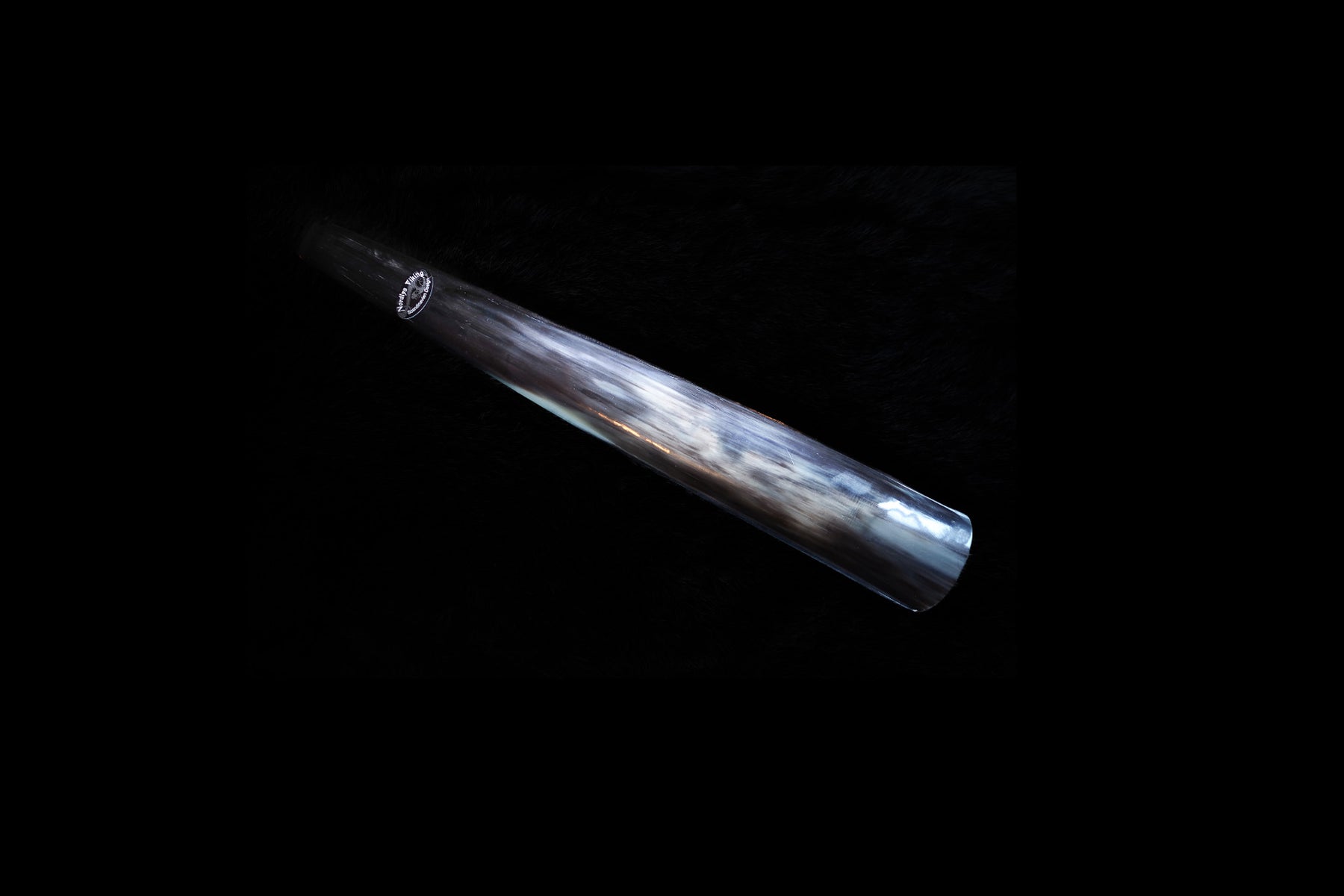 Shoehorn
A cow horn shoehorn is probably the most classic thing you can imagine. The shape of our modern horns is directly copied from the natural shape you get when you cut a shoe horn out of a cow horn. In addition, the flexibility of the horn gives a shoe horn that lasts significantly better than plastic. Definitely a must for all Vikings, then as now. Nothing lets you slide into the shoe more easily than the polished surface of the horn. About 30 cm long. 
Dimensions and materials
Ett skohorn i kohorn är väl det mest klassiska man kan föreställa sig. Formen på våra moderna horn är direkt kopierad efter den naturliga form man får då man skär ut ett skohorn ur ett kohorn. Dessutom ger hornets flexibilitet ett skohorn som håller betydligt bättre än i plast. Helt klart ett måste för alla vikingar, då som nu. Inget låter dig glida ner i skon enklare än hornets glanspolerade yta. Ca 35 cm lång
Shipping & returns
Free shipping within Sweden on all orders over SEK 699

Shipping costs:
Within Sweden SEK 69, Free shipping over SEK 699
Within the EU SEK 99, Free shipping over SEK 999
To Norway SEK 149, Free shipping over SEK 999

Right of return: Free return shipping and open purchase for two weeks.
Payment options
Debit card -Visa -Mastercard
Invoice and partial payment -Clear
Transfer -PayPal -Apple Pay -Google Pay
Sustainability & manufacturing
We at Nordlys always strive to do our best to have a chic production and to leave the smallest possible imprint on our planet. You can read more about our focus on the environment and people and about our thoughts on sustainability by navigating to the page Sustainability-Environment & People.
our history
Nordlys Viking is a family-owned lifestyle brand.
We create Scandinavian design inspired by the Vikings' world-famous design language. Nordlys is aimed at those of you who are quality and environmentally conscious and who like a Nordic expression. We turn to you, the urban Viking.