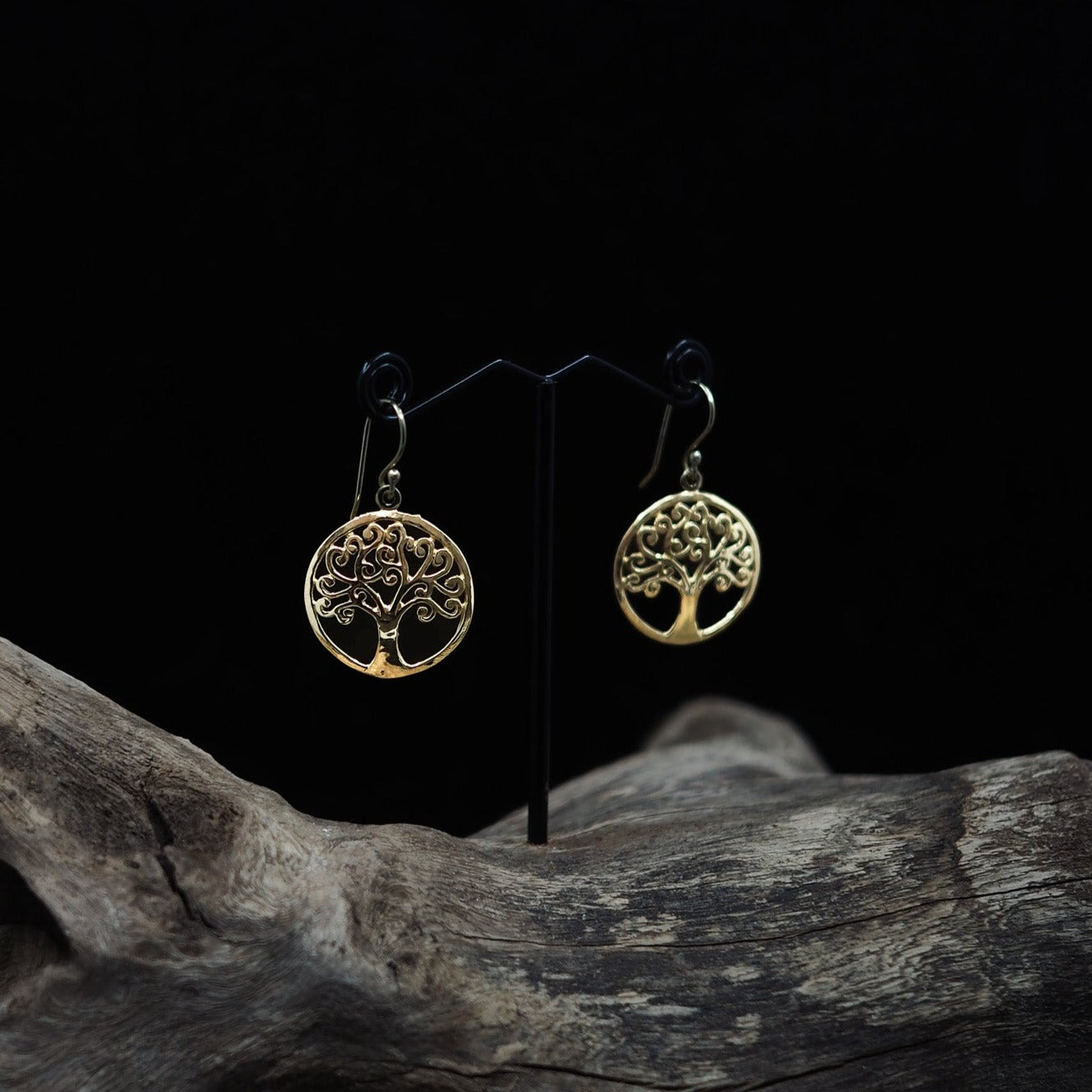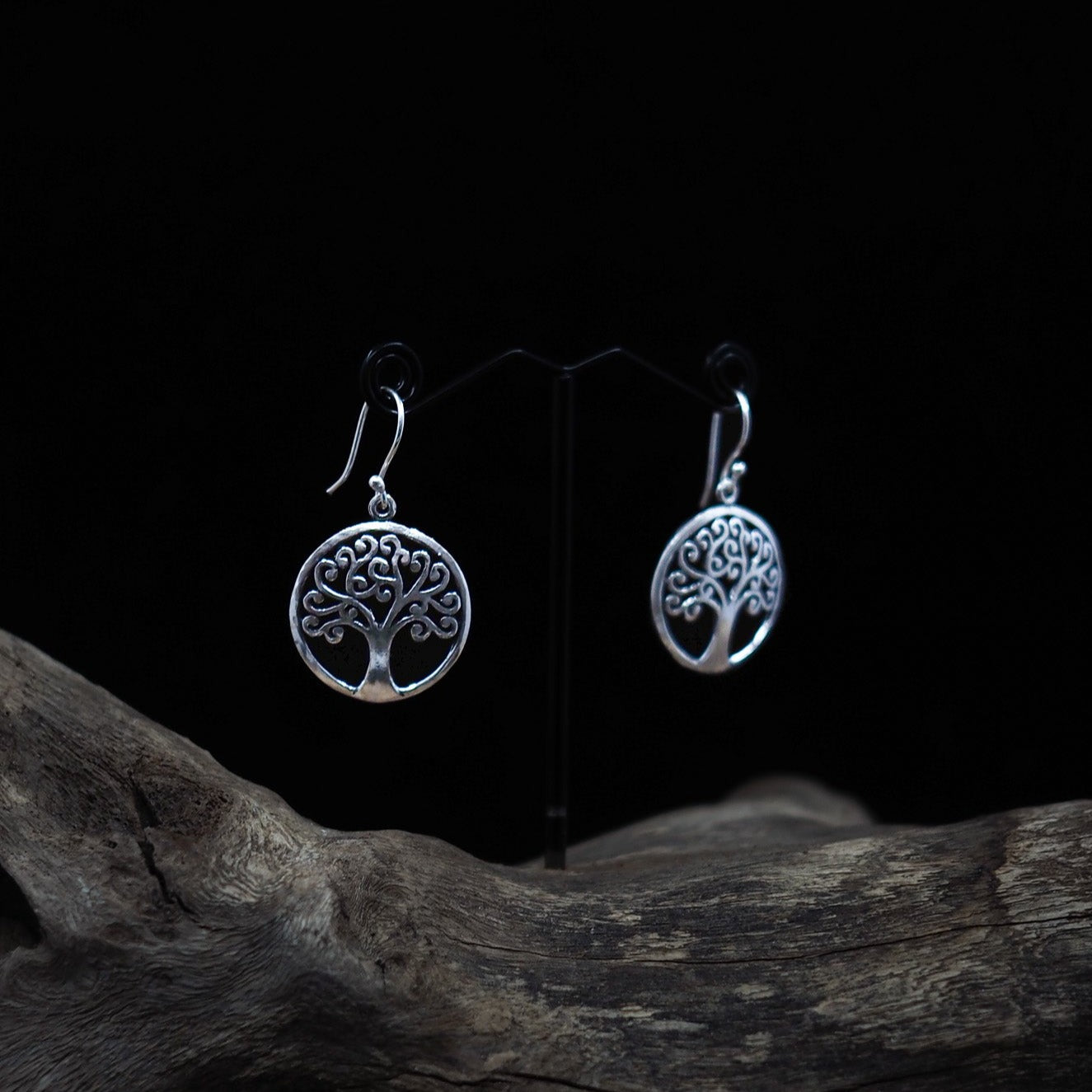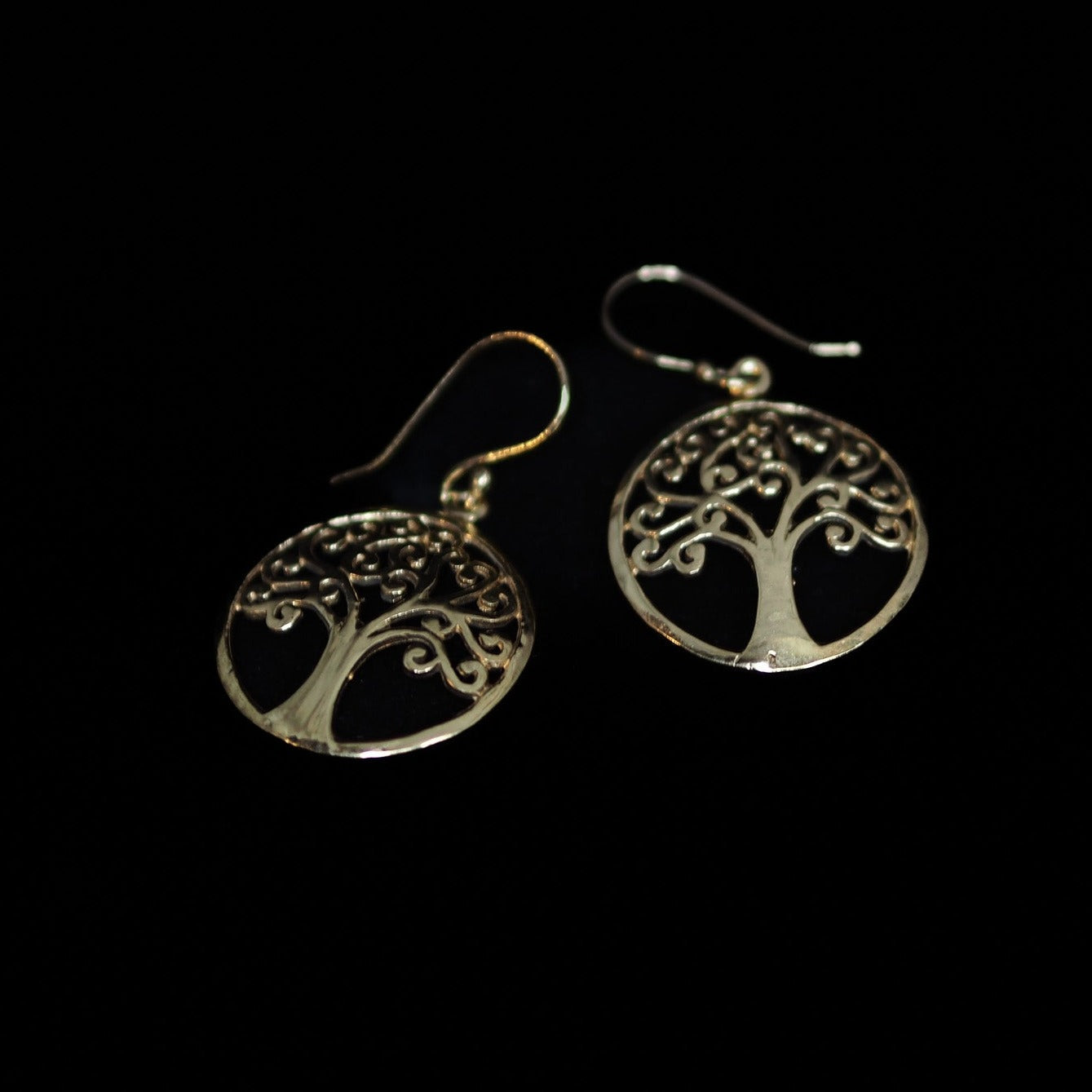 Earring tree of life summer
The tree of life, Arbor vitae (Latin) is found in several cultures and has different names. In Old Norse mythology it is referred to as Yggdrasil and is the center of the Viking worldview, its branches connecting the different worlds and creation as a whole. 
The earrings are handmade in silver-plated brass.
Dimensions and materials
Material: Mässing
Storlek: Höjd ink. krok 42mm, bredd 25mm
Silverpläterad innebär att ytan på smycket blivit silverbelagd med ett tunt lager silver.
Alla Nordlys smycken är nickel och kadmiumfria.
Mässing är idag en blandning av koppar och zink.
Under Vikingatiden så blandade man koppar med tenn i olika proportioner för att få samma guldliknande färg som mässing har.
Shipping & returns
Free shipping within Sweden on all orders over SEK 699

Shipping costs:
Within Sweden SEK 69, Free shipping over SEK 699
Within the EU SEK 99, Free shipping over SEK 999
To Norway SEK 149, Free shipping over SEK 999

Right of return: Free return shipping and open purchase for two weeks.
Payment options
Debit card -Visa -Mastercard
Invoice and partial payment -Clear
Transfer -PayPal -Apple Pay -Google Pay
Sustainability & manufacturing
We at Nordlys always strive to do our best to have a chic production and to leave the smallest possible imprint on our planet. You can read more about our focus on the environment and people and about our thoughts on sustainability by navigating to the page Sustainability-Environment & People.
our history
Nordlys Viking is a family-owned lifestyle brand.
We create Scandinavian design inspired by the Vikings' world-famous design language. Nordlys is aimed at those of you who are quality and environmentally conscious and who like a Nordic expression. We turn to you, the urban Viking.